ALLEVI8 THE POWER OF THE ANCIENTS - Worlds most powerful immune system booster ingredients all packed together.
Welcome to ALLEVI8 Mind, Body & Soul - Our Natural Pain Relief ingredients are renown for their properties Frankincense Boswellia serrata, Turmeric (Ancient name as Curcuma longa), Ginger, Black Pepper, Sunshine Vitamin D3 are known for thousands of years to help relieve aches, pains, inflammation, Common digestive problems like bloating, wind, stomach cramps. stress and anxiety relief - 100% natural ingredients used by Ancient Greeks, Indians and Egyptians.  It was around 3,000 years these ingredients emerged as an important part of Ayurvedic medicine. 
Why trust Allevi8? UK Made Product
Here at Allevi8 we are directly integrated in all of the processes of research and development. Matt & Gail Waterman who invented Watermans famous haircare products taking ancient ingredients for hair growth and making them work in today's market. They have now done the same for us here at Allevi8. We are aware of all the manipulation and scams that are out there within this industry. Our experience and knowledge allows us to bring a high quality ingredients that have been shown for thousands of years. We have combined these powerful pain relief herbs into one natural pain relief product called Allevi8. This product is Made in the UK carefully and thoughtfully with the customer in mind.
Frankincense and Rheumatoid arthritis - Potent immune system booster
Frankincense has been traded on the Arabian Peninsula for more than 6,000 years. Some studies have been conducted on the use of certain varieties of Boswellia, also known as frankincense a powerful Ayurvedic medicine with many benefits such as treating Rheumatoid arthritis symptoms,  natural immune system booster.  Frankincense has natural anti-inflammatory properties and can be used to help RA patients reduce inflammation, pain, and stiffness (source https://www.rheumatoidarthritis.org)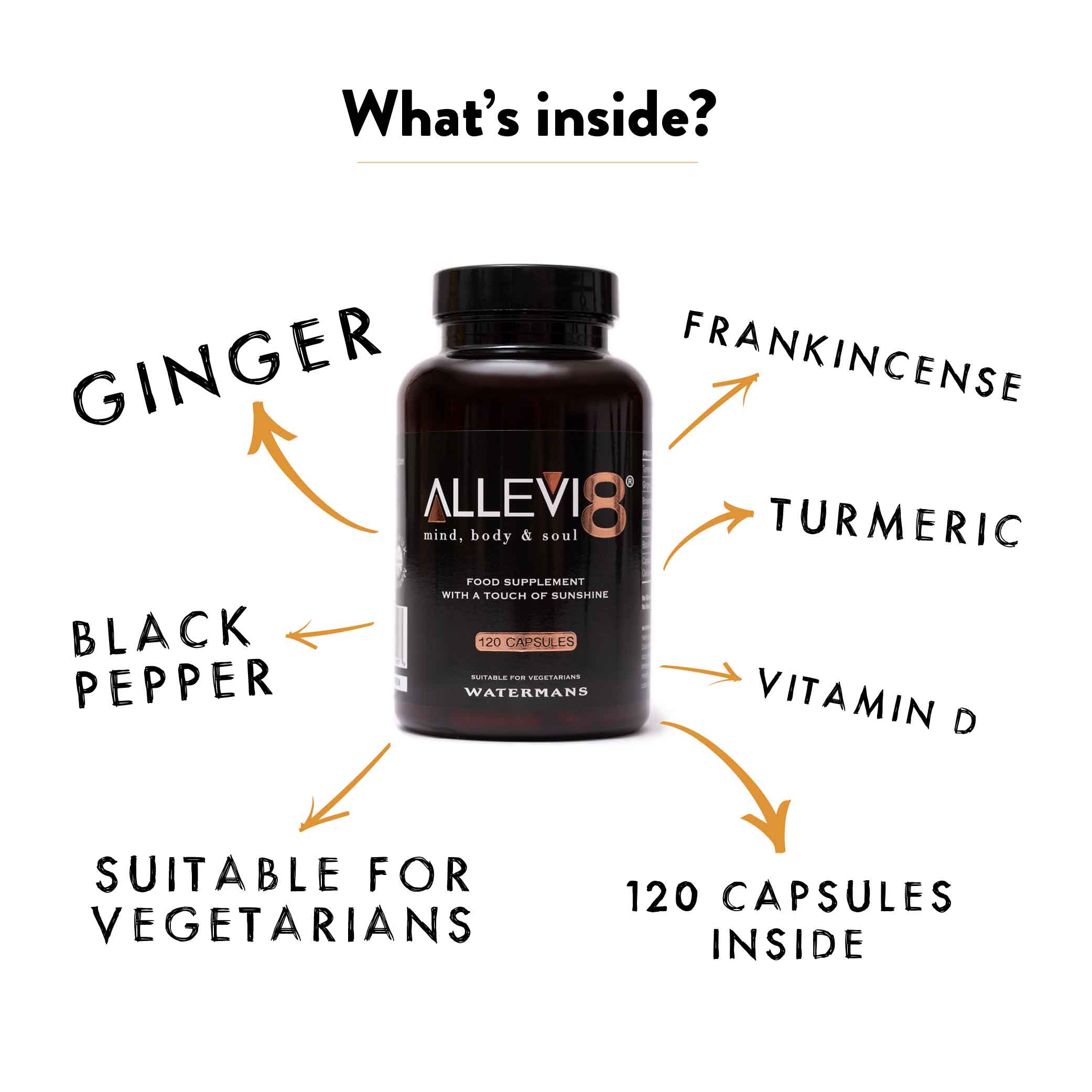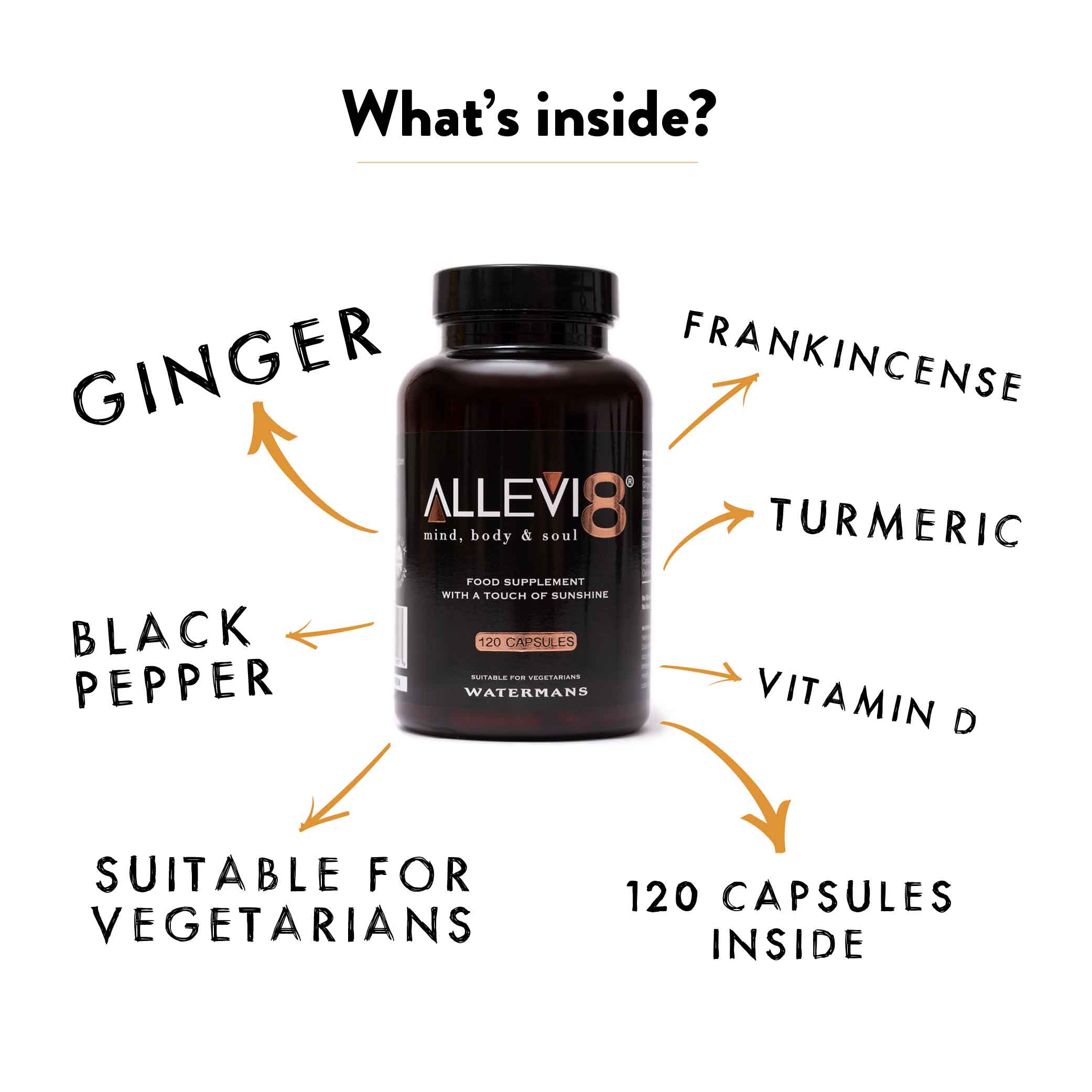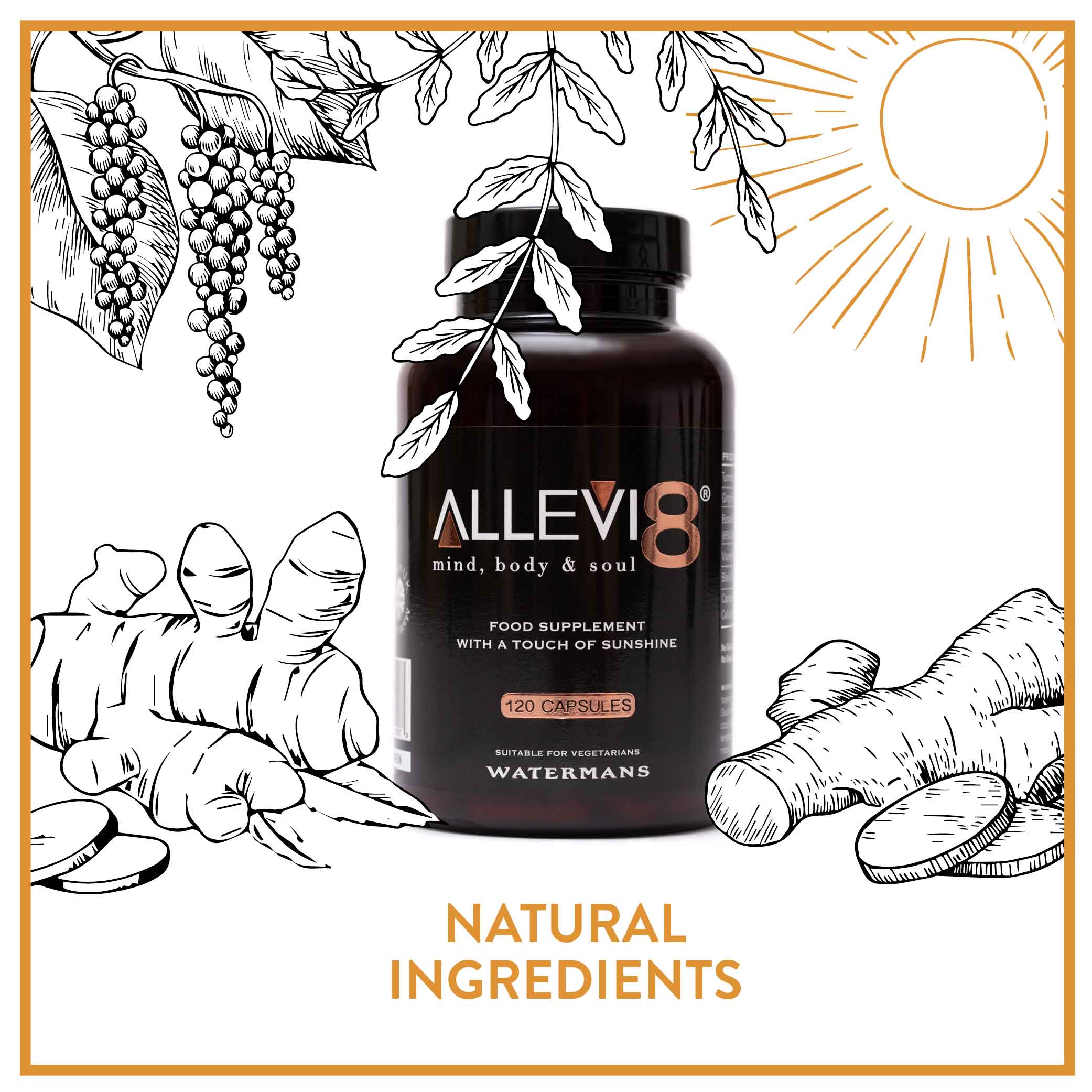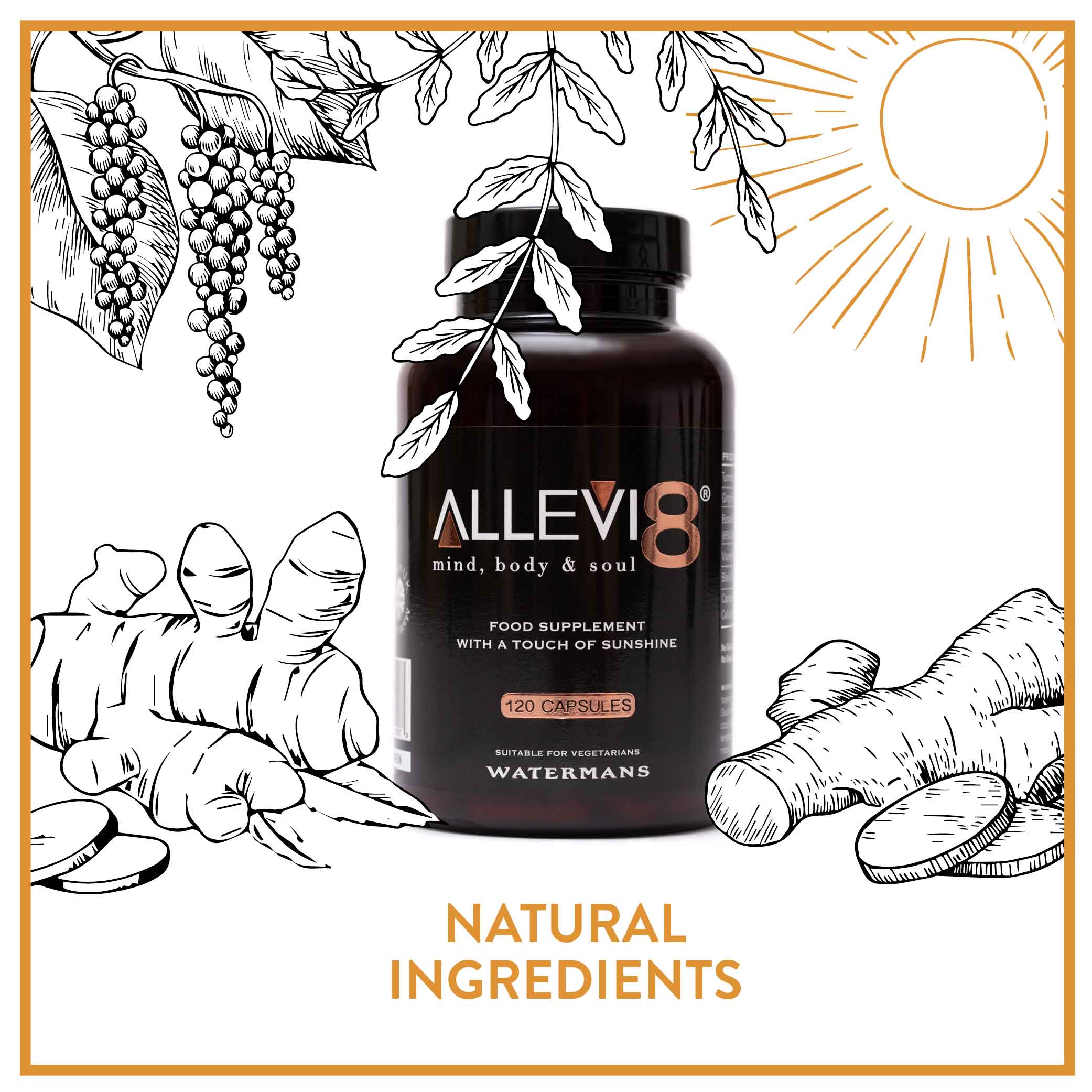 Natural Supplement Facts
This ancient powerful mix of ingredients all working in harmony together for your Mind, Body and Soul.
ORDER NOW
NATURAL PAIN RELIEF INGREDIENTS WITH MANY HEALTH BENEFITS
Find the benefits of each ingredient in the Allevi8 formula that are renowned for their properties.
WITHOUT Damaging Side Effects from big pharmaceuticals that just think about profit. 
Find the natural Relief and Get Your Life Back 
natural supplements for anxiety and depression
Our formula is packed full of Natural ingredients known to help with anxiety and depression.  
If you live with an anxiety disorder, incorporating these ingredients and vitamins into your diet that are 100% Natural ancient herbs used for thousands of years.   
Herbal treatment for anxiety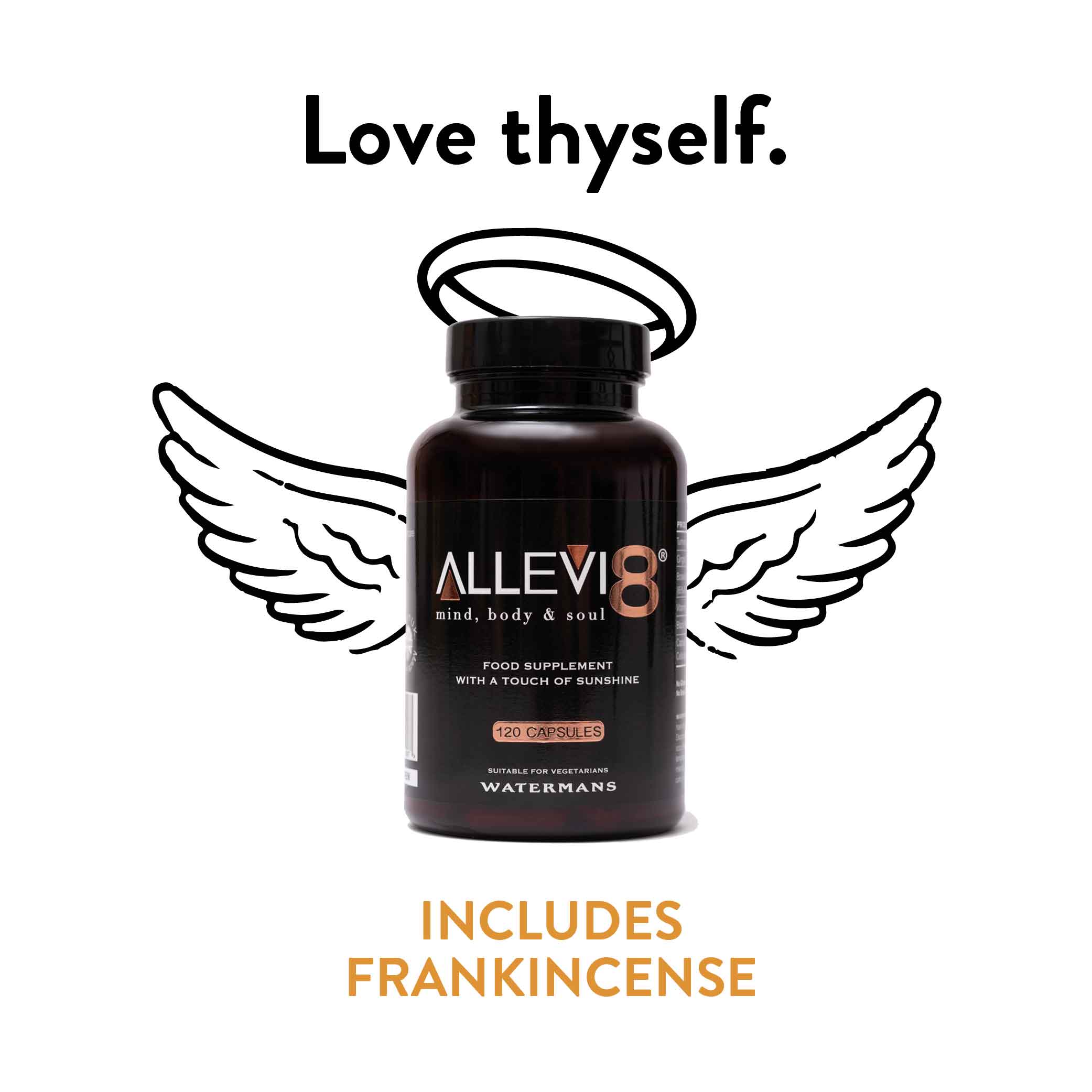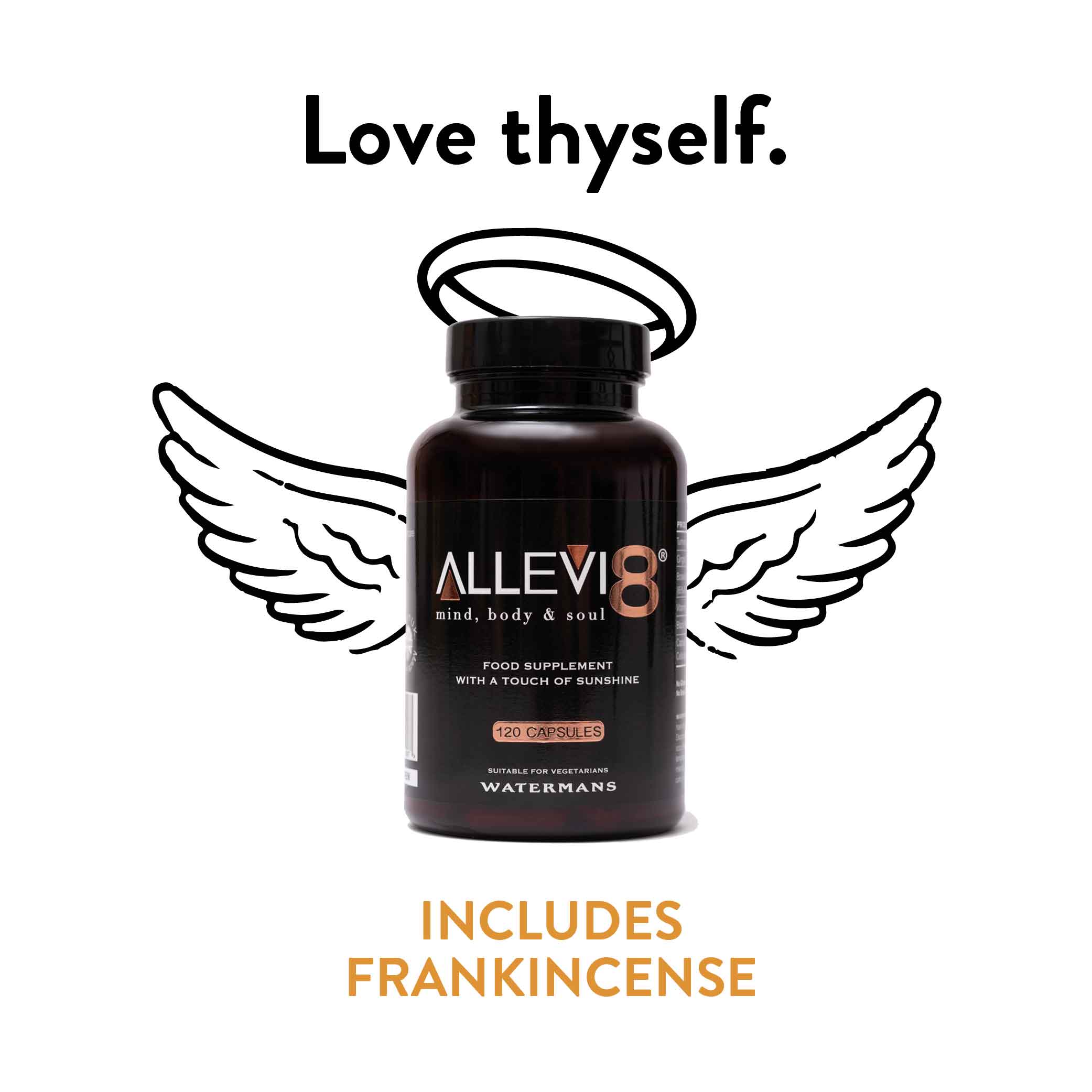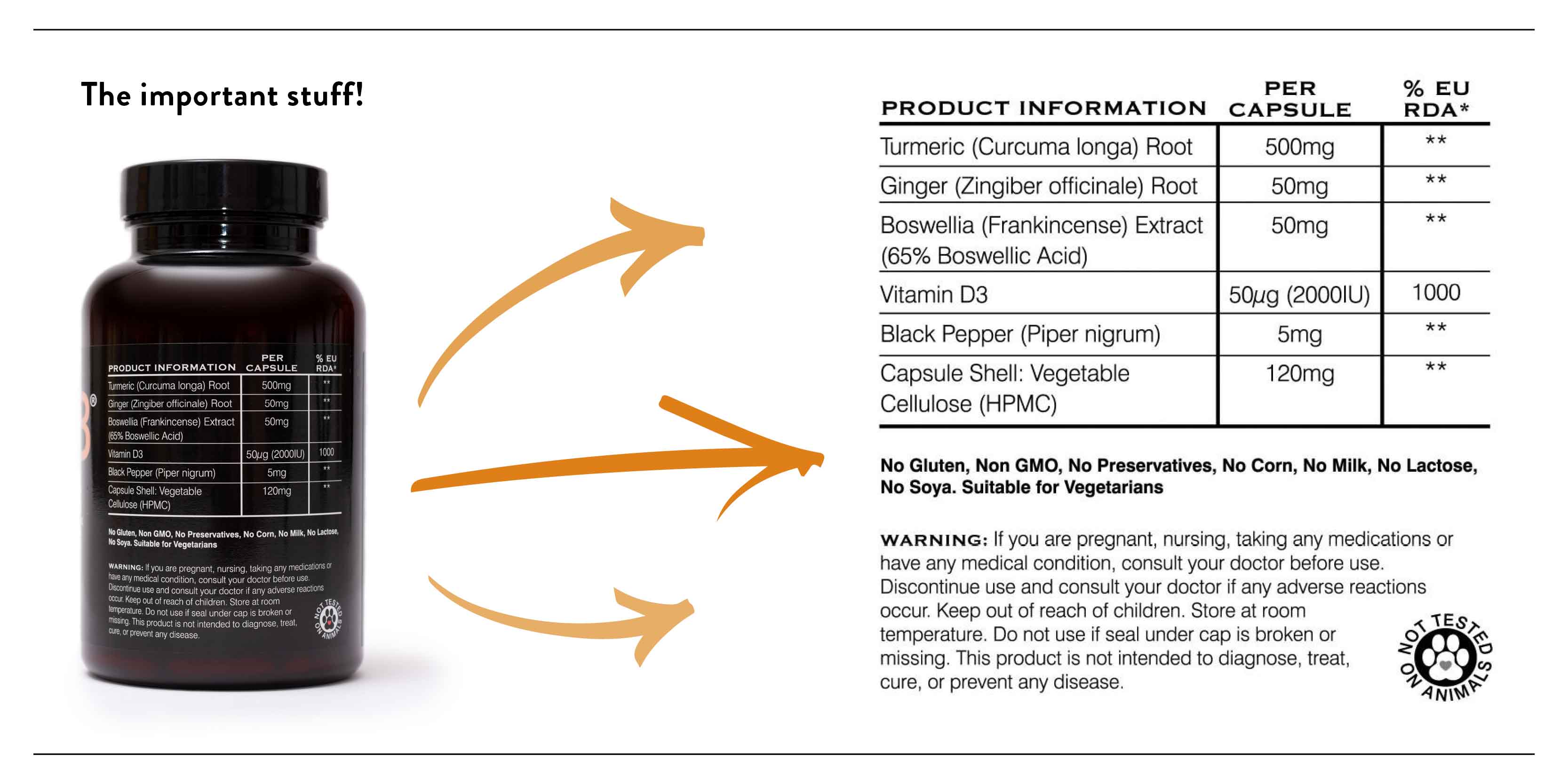 Natural chronic pain relief - Ayurvedic medicine
With all of the above benefits from each Ayurveda ingredient , all rolled into one formula.  Think about the power of your mind, body and soul working in harmony with these super potent ingredients working together.  
Our ayurveda ingredients.
Further your knowledge on our ingredients and why we use them to create our ayurvedic treatment for natural pain relief product, here is more detail on the health benefits and how it may change your life for the better.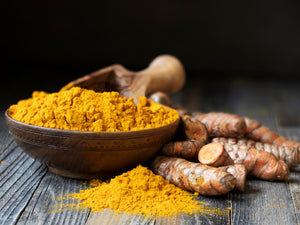 Health benefits of turmeric
-A phytotherapy research study showed that curcumin was equally effective as f1uxetine (PR0ZAC) in managing depression by the six-week mark. 
Article Title:  Efficacy and safety of curcumin in major depressive disorder: a randomized controlled trial.
https://www.ncbi.nlm.nih.gov/pubmed/23832433

-One combination lab and animal study conducted in 1986 even suggests curcumin may be a preferable treatment method for people "prone to vascular thrombosis and requiring antiarthritic therapy."

-In both lab and animal studies, the use of turmeric curcumin greatly reduces instances of platelet aggregation and potentially reduces the risk of blood clots forming.

-One combination lab and animal study conducted in 1986 even suggests curcumin may be a preferable treatment method for people "prone to vascular thrombosis and requiring antiarthritic therapy." However, this result still needs to be replicated in human trials.
-According to Leslie C. Quick Laboratory, Cork Cancer Research Centre: 
"A number of laboratory studies on cancer cells have shown that curcumin does have anticancer effects. It seems to be able to kill cancer cells and prevent more from growing. It has the best effects on breast cancer, bowel cancer, stomach cancer, and skin cancer.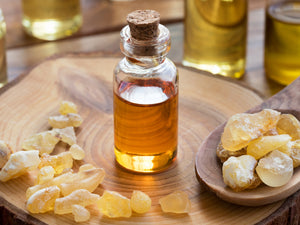 Frankincense Boswellia Benefits
: -When inhaled, frankincense oil been shown to reduce heart rate and high blood pressure. It has anti-anxiety and depression-reducing abilities, but unlike prescription medications, it does not have negative side effects or cause unwanted drowsiness.
-Studies have demonstrated that frankincense benefits extend to immune-enhancing abilities that may help destroy dangerous bacteria, viruses and even cancers. Researchers at Mansoura University in Egypt conducted a lab study and found that frankincense oil exhibits strong immunostimulant activity.
-Everal research groups have found that frankincense has promising anti-inflammatory and anti-tumor effects when tested in lab studies and on animals. Frankincense oil has been shown to help fight cells of specific types of cancer. Researchers in China investigated the anticancer effects of frankincense and myrrh oils on five tumor cells lines in a lab study. The results showed that human breast and skin cancer cell lines showed increased sensitivity to the combination of myrrh and frankincense essential oils.
- Research suggests that its compounds may prevent the production of leukotrienes, which cause your bronchial muscles to constrict in asthma ( Source )
NHS Article al Can frankincense really fight cancer?
Science backed benefits of frankincense
our all Natural pain relief capsules.
Best way to boost your immune system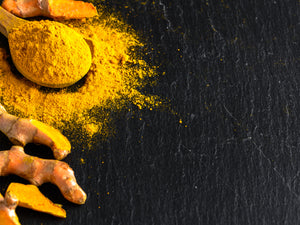 GINGER
-Ginger, also known as Zingiber officinale, is a flowering plant that is closely related to turmeric and cardamom. The underground stem, or rhizome, of the ginger plant is commonly known as the ginger root and is well-known for its medicinal properties.
-The health benefits of ginger are well-documented and ginger has been used across the globe as a natural remedy for thousands of years due to its medicinal properties. In fact, ancient Chinese, Roman, Greek, Arabic and Sanskrit texts have all documented the use of ginger root to help improve health and well-being.
-It can be found in fresh, ground or capsule form or even as ginger essential oil and it's associated with an extensive list of ginger health benefits. Research is just beginning to scrape the surface when it comes to the multitude of benefits associated with ginger root. From fighting infections to decreasing cholesterol and enhancing weight loss, it's clear that adding ginger root to your diet could have a powerful effect on health.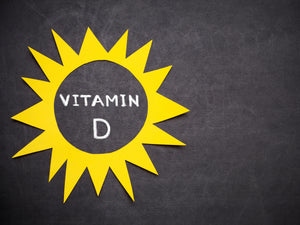 VITAMIN D
-Vitamin D plays a substantial role in the regulation of calcium and maintenance of phosphorus levels in the blood, two factors that are extremely important for maintaining healthy bones.
-We need vitamin D to absorb calcium in the intestines and to reclaim calcium that would otherwise be excreted through the kidneys.
-Vitamin D deficiency in children can cause rickets, a disease characterized by a severely bow-legged appearance due to softening of the bones.
-In adults, vitamin D deficiency manifests as osteomalacia (softening of the bones) or osteoporosis. Osteomalacia results in poor bone density and muscular weakness. Osteoporosis is the most common bone disease among post-menopausal women and older men.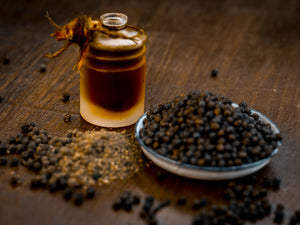 BLACK PEPPER
-Black pepper is one of the most commonly used spices worldwide.
-It's made by grinding peppercorns, which are dried berries from the vine Piper nigrum.
-It has a sharp and mildly spicy flavor that goes well with many dishes.
-But black pepper is more than just a kitchen staple. It has been deemed the "king of spices" and used in ancient Ayurvedic medicine for thousands of years due to its high concentration of potent, beneficial plant compounds.
-Piperine has been shown to improve brain function in animal studies.
-In particular, it has demonstrated potential benefits for symptoms related to degenerative brain conditions like Alzheimer's and Parkinson's disease.
Legal Disclaimer
Allevi8 Natural health supplements are not intended as a cure or medicinal product. Therefore, whilst many natural products like ours are renown for their properties, we cannot guarantee the results as we all have different genetic makeup. However, if you are unsatisfied with any of our products, please let us know and we will happily refund your purchase.
*This product is not intended to diagnose, treat, cure, or prevent any disease.
You should always consult with your GP before starting any supplement regime, discuss the changes of your daily diet with your GP to ensure they are safe alongside any (prescribed) medication that you may be on.
Do the Vitamins produce any negative side effects?
Allevi8 is 100% natural and drug free, therefore no known side effects come from taking it, if you feel that something in the ingredients may not agree with you consult your GP/physician.